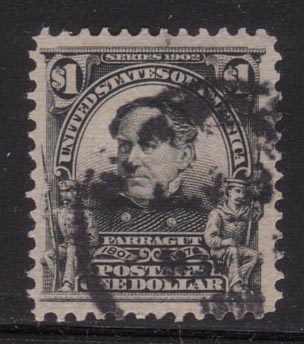 $1 David G Farragut
Common to most large denominations, the 1$ Farragut stamp found use on heavy letters and parcels. Uses on cover are difficult to find and solo uses are rare. This stamp was issued on June 5, 1903.
Varieties [
Scott number

]
Common Uses:
Heavy international letters
Solo Uses:
20 times UPU 5¢ foreign letter rate.
50 times domestic 2¢ rate.